2019 Monte do Carrapatelo Red Luis Duarte Aragonês, Alicante Bouschet, Touriga Nacional
• 0.75 Ltr. • Tinto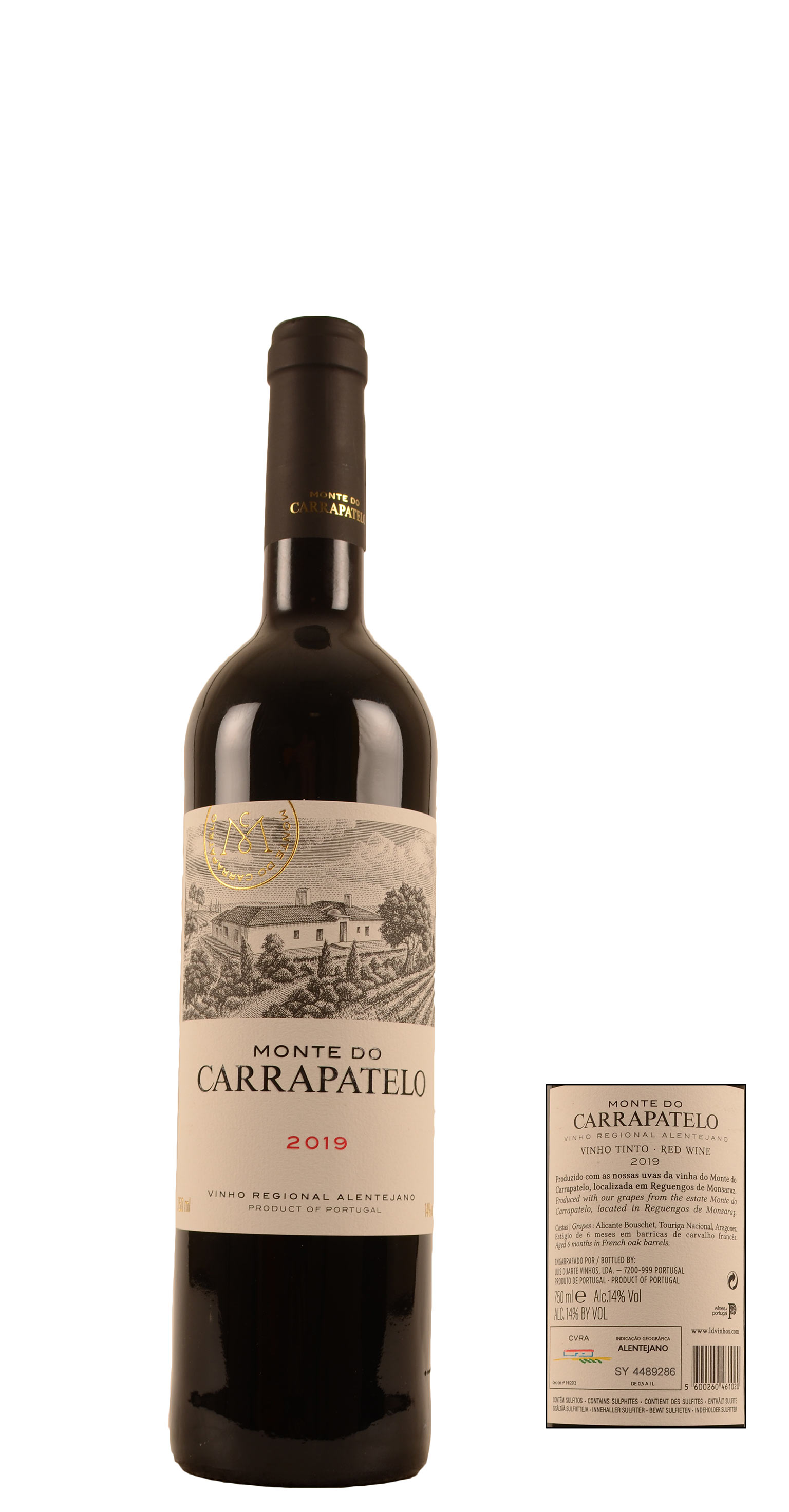 Deep, concentrated plummy-red tones; Complex aromas. Mature well integrated fruit, with hints of toast, spices and tobacco aromas from wood ageing; Full-flavoured, good concentration and soft tannins.
climate

Continental-mediterranean', characterized by a low-rainfall, semi-arid growing season and high daytime temperatures. Good summer and pre-harvest thermal amplitude.

soil

Magnesian sedimentary loam soils, ranging from sandy-loam to clay loam with marked horizons

vinification

Grapes: Aragonex, Alicante Bouschet, Touriga Nacional. Wood aging has added a layer of complexity and broadened out the fruits and dark tannins.
class
Aragonês, Alicante Bouschet, Touriga Nacional