Martha's Porto Decanter Collection 40 ANOS
• 0.50 Ltr. • Tinto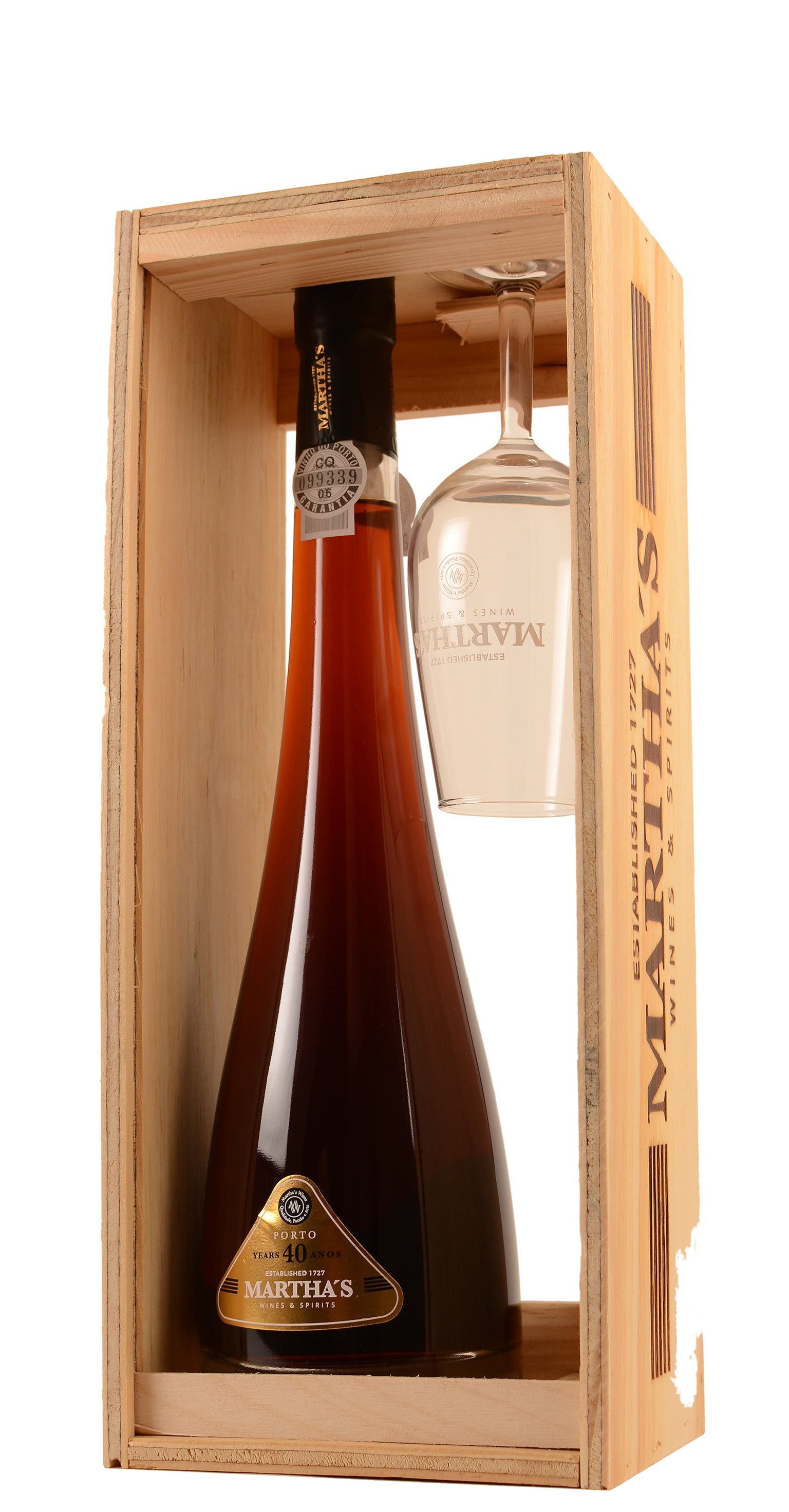 Presents a golden amber color with hints of pale green, which denotes their great age. Nose of incredible power and density complex with powerful fragrance that defies their age, totally dominated by pervasive aromas of fine oak. An incredibly long finish that leaves the mouth full of flavors of spices, lasting and engaging with delicate fruit and raisins until toasted caramel and chocolate notes and a persistent thin wooden "avinhada".
Fabulously accompanying by dark chocolate, but can also be consumed separately. Serve slightly chilled to enhance the taste and enjoyment of the experience
climate

the climate is temperate oceanic, with mild and rainy winters, and pleasantly warm and sunny summers.

soil

schistose with some granite.

vinification

Produced in limited quantities. The 40 years of aging in wood concentrated wine making it almost an essence. This old Porto is a rare delicacy and a bouquet of aromas and flavors extraordinary.
title
Decanter Collection