2006 Martha's Porto Port Wine Colheita
• 0.75 Ltr. • Tinto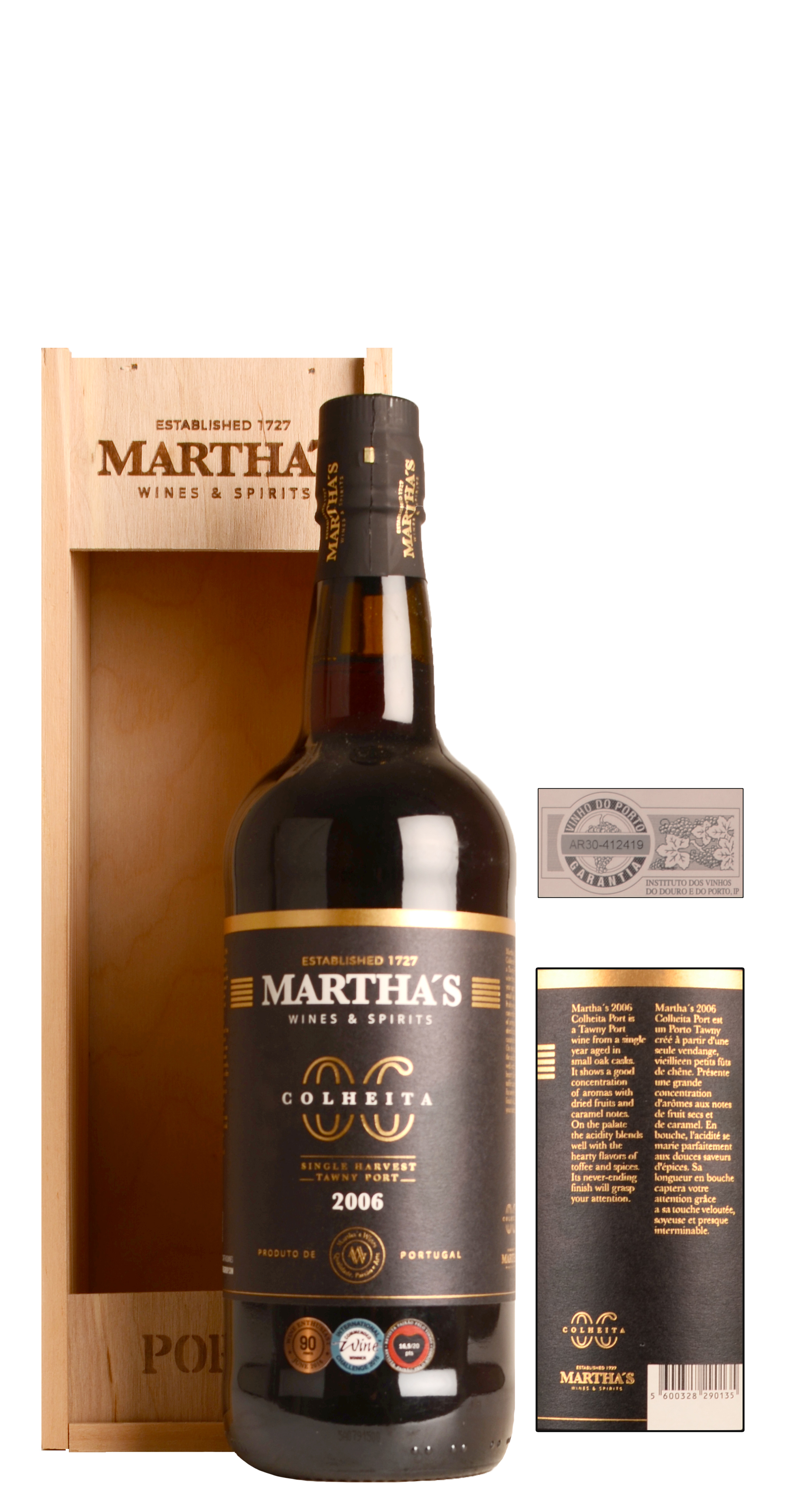 Opulent and elegant, combining delicate old wood notes and rich ripe fruit flavors.
Perfect with walnuts, roasted chestnuts and chestnut cake, raisins, dried fruit, mousse au chocolat and Creme Brulee.
climate

the climate is temperate oceanic, with mild and rainy winters, and pleasantly warm and sunny summers.

soil

schistose with some granite.

vinification

This style of port wine is aged in old oak barrels from 2005. During aging, the wine's color gradually becomes deep amber feature ("tawny") and slowly develops complex flavors and opulent palate, velvety soft and deliciously sweet.